Discovering the secrets of the Basque Country is an extraordinary experience.

In Castillo de Amaiur we know the language, the customs, the history and the nature of this land. We are experts in creating innovative itineraries and planning unique journeys. We take care of details.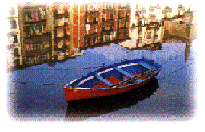 We put all our attention in quality and personal service, to let you fully enjoy this beautiful world.
We are specialist in cultural and ecological tourism
Tailor made travels for operators and private groups.
Cultural exploration tours.
Architecture & Fine Arts Tours.

Rural and Ecological Tourism.
Adventure trips (hiking, river rafting, sea kayaking, etc.).
Cooking Tours.
Educational Tours.
Basque folk exhibitions.

We provide:

Expert tour leaders.
Professional guides.
Charming accomodation.
Best local restaurants.
High quality transportation.
Permanent logistic assistance.